Pentair Internships Work
In Pisa, Pentair nurtures, coaches and enables its interns, to create future leaders. Four of them recall their pathway through the business.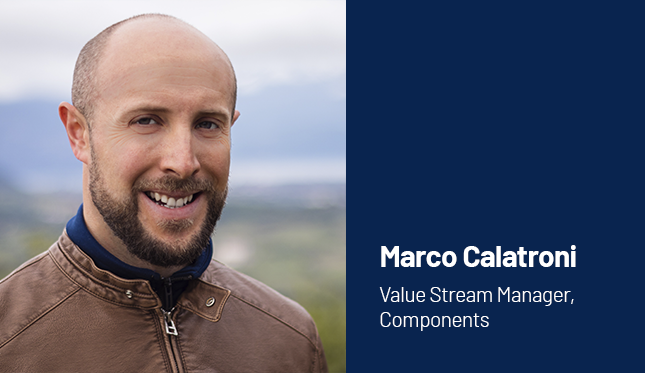 Teamwork is the secret of success
In 2009, Marco Calatroni was up a ladder painting a balcony when he received a phone call that would change his life. "Pentair had an internship opportunity," Marco explained, "the rest, as they say, is history".
Today Marco is Value Stream Manager at Pentair's Pisa Plant and just one of many remarkable success stories that have emerged from the homegrown talent that has been fostered under the Pentair internship programme.
As a graduate in mechanical engineering, with an interest in Lean Production, Marco's internship task was to look at streamlining the Brescia warehouse operation.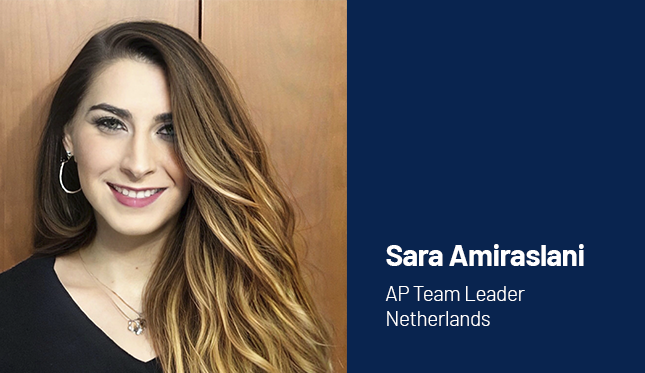 No-one is just a number
Sara Amiraslani, Accounts Payable Team Leader, started her career as an intern with Pentair Finance in 2017. She also discovered she had won a bursary for a Master's Degree the very same day she interviewed for her internship. "Pentair were very accommodating," she recalls. "Monday to Friday I worked in Pentair Finance in Pisa, while Saturday meant an early start to drive across Tuscany for my Master's course in Florence. My colleagues were massively supportive and helped me through at a busy time. I was offered a full-time contract after my six-month internship and have not looked back."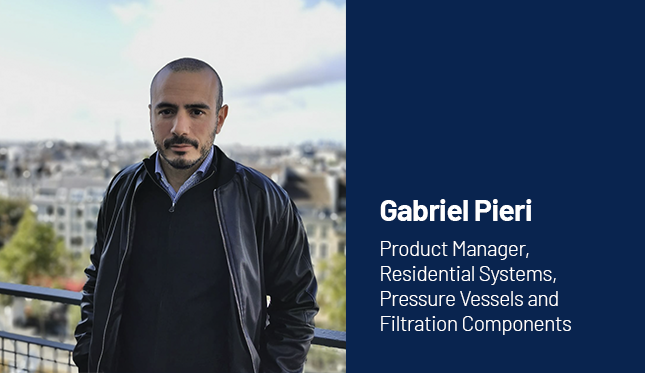 Exploring a career path
An internship not only provides valuable work experience and an advantage in the job market, it can also help to resolve difficult career decisions. Gabriel Pieri, now European Product Manager, was at just such a crossroad.
"I had completed a Degree in Mechanical Engineering and embarked on a Master's Degree, when I was approached by an agency looking to fill an internship role at Pentair," Gabriel explained. "The internship offered more 'hands-on' than further education, so my mind was set. I accepted the role and in hindsight it was the best thing that could have happened to me."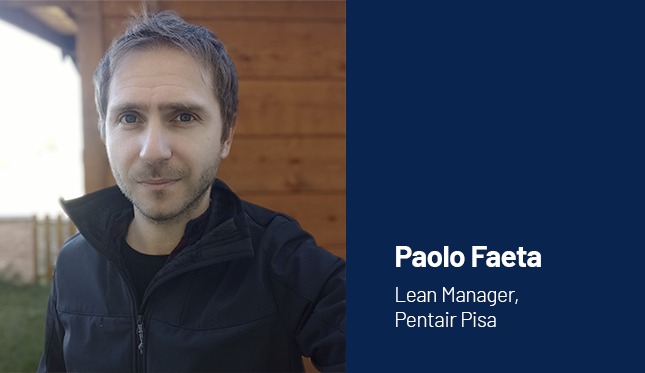 Bringing your energy and enthusiasm to work
Lean Manager, Paulo Faeta, chose an internship at Pentair after a false career start. "Like many graduates, after five years at University I was keen to start my working career. I took a technical support role for another company, but after a year I realised it was not for me. I took a step back to reconsider my future. I had really enjoyed the three months I spent studying Lean Principles during my Degree, so when I spotted the internship at Pentair working in Lean, the decision was made."
Investing in future leaders
It is estimated that 80% of the critical leadership roles at Pisa are held by employees who started their working life as interns in the business. By giving them the opportunities and enabling them to make their own mark, they flourish, grow and are keen to stay within the company. Everyone in the Pentair family benefits from the approach.
Internships are a great programme for any business keen to invest in its own future and discover new talent. In Pisa, Pentair has embraced that model and found a winning formula for developing its future leaders. Long may it continue.