Expertise, trust and the personal touch are key to success at Blaulain
Major Iberian distributor celebrates 30 years of partnership with Pentair

April 8th 2022 came and went like any other Friday, but there was a quiet celebration in the Blaulain offices with a promise to party later in the year. The occasion marked 30 years of outstanding success in the water treatment industry for a family business built on trust, professional expertise and the personal touch.
Blaulain is the major Pentair distributor in Spain but there is much more to this business than just reselling. Its roots can be traced back to the mid-seventies when founder Joan Nicolas started out in the water industry. Over that time, he developed a great working relationship with Italian valve manufacturer SIATA and fifteen years later, capitalising on the so-called economic bounce that came with the 1992 Barcelona Olympics, Blaulain was born. Thirty years on Joan, now joined by his two sons Marc and Oriol, have earned an unrivalled reputation with their loyal customer base. We talked to Marc and Oriol about the secret of Blaulain's success and the important part played by Pentair.
Adding value adds loyalty and growth
"Right from the early days, the business always looked for ways to add value," explains Marc Nicolas, Sales Manager at Blaulain. "We could simply supply components, but that wouldn't do much for us, or our customers. In the early days my father used to travel frequently to the SIATA factory in Florence and there he developed a very collaborative relationship. He didn't just go to buy valves. He wanted to understand them, give feedback and even contribute to the development of the products. It was a two-way street and SIATA valued his input. And that's how he modelled Blaulain for our customers – not just selling them products but providing technical support, system integration, aftersales and so on. In return we got their loyalty and growth."
When SIATA became part of the growing Pentair family in 1996, it opened a world of opportunity for Blaulain. Pentair has a wide portfolio of components and brands and Blaulain, now a Pentair partner, was able to greatly expand its offer.
"Then and now, we have the entire Pentair catalogue at our disposal," continues Purchasing and Marketing Manager Oriol Nicolas.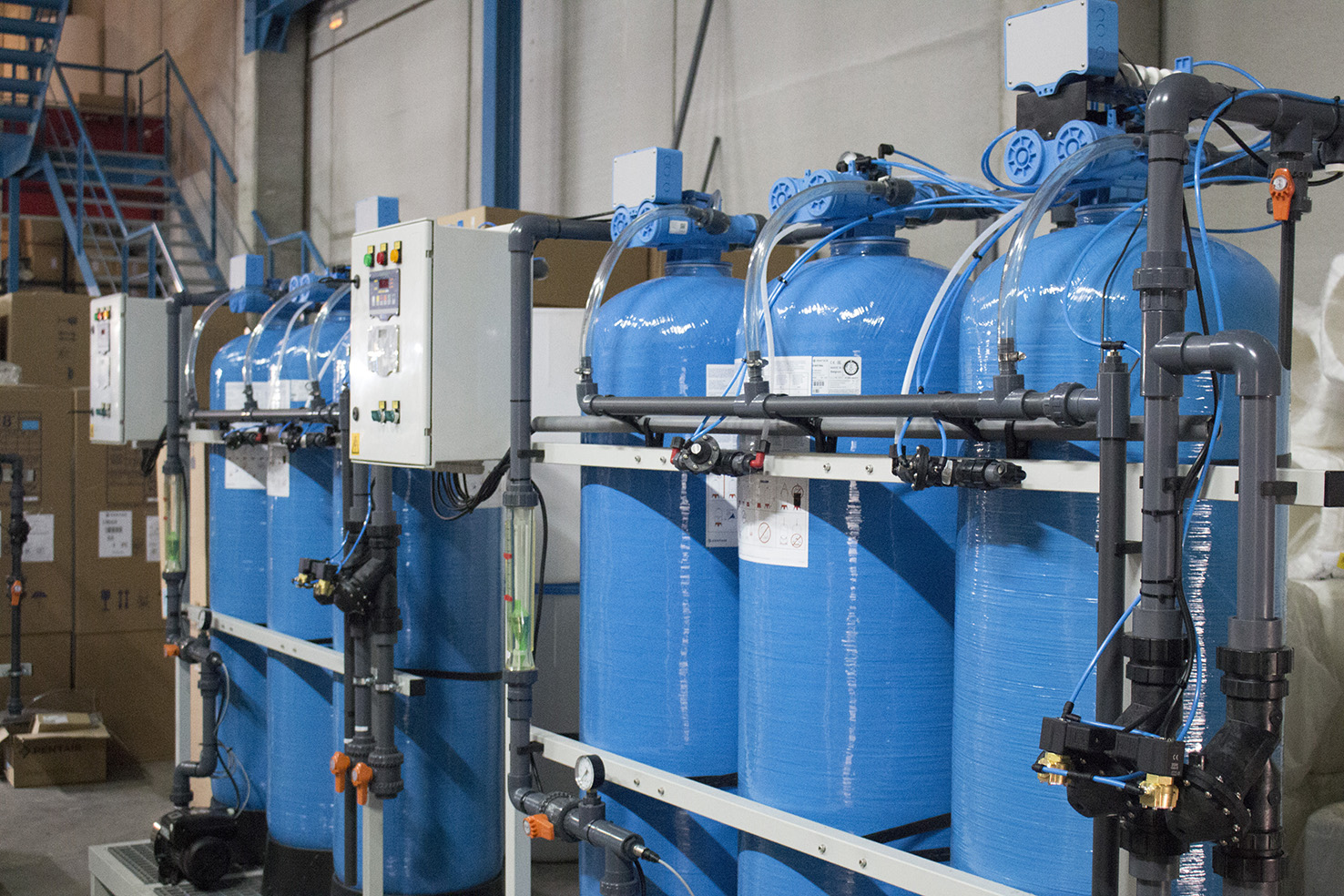 "Fleck, Autotrol, Pentek, Structural, Wellmate, Everpure, X-Flow not to mention SIATA – if it's water treatment we can cover every need. Rather than just supplying components to water treatment companies, we have become known as a go-to provider of systems for all sorts of commercial and industrial situations. The water in this part of Spain is very hard and, with the amount of industry here, water treatment is big business. Our reputation has grown and now we are servicing customers across Spain, Portugal, North Africa and even some in South America. Good news travels fast!"
A one-stop Pentair shop
Both Marc and Oriol agree that the relationship with Pentair has been key to Blaulain success. "We have become a one-stop shop for water treatment and Pentair is the only manufacturer with the breadth of products to support this," adds Marc. "Pentair's growth in Iberia has been woven with our own – our fortunes are closely linked. Whilst Pentair is a big organisation, we have great friendships with the business. We know their products inside out. From treatment plants to hospitals, from hotels to agriculture, our customers recognise our expertise. We supply resellers and installers, large and small, as well as those needing components for their own manufacturing, and it all comes from Pentair. You could say we take filters, pumps, valves, tanks, resins, etc, pop them in a cocktail and out comes the perfect mix."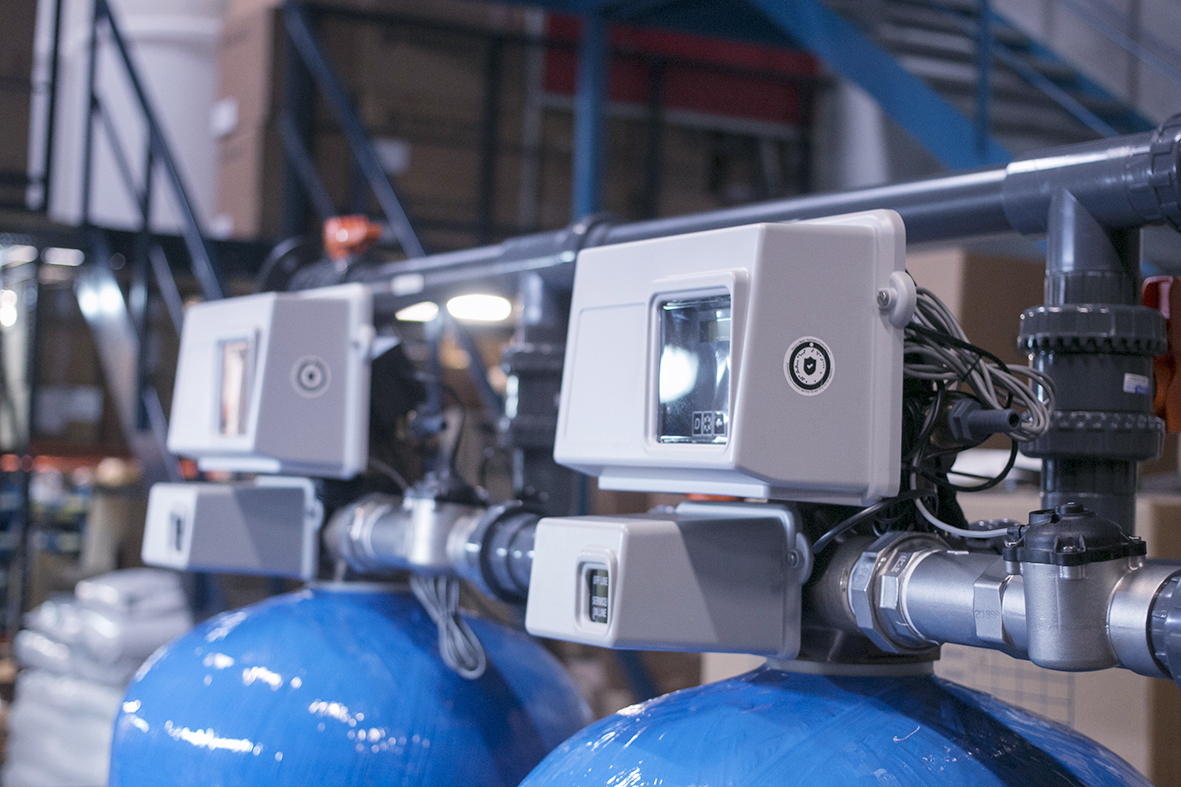 Manufacturing in Europe makes the difference
Oriol is certain that Pentair's European manufacturing base has been a competitive advantage. "It is a big selling point for us. Given that it is recognised as a market leader, manufacturing locally, you would expect to pay a premium, but comparable goods from the Far East and the USA are often no cheaper, and Pentair quality is a given."
"Having factories located in Europe was particularly helpful during the COVID-19 pandemic. We were grateful that Pentair were so proactive during COVID, helping to mitigate global supply issues. We also took our own contingency steps to increase stock at the start of the pandemic and were proud we could maintain supply to critical sectors like hospitals and pharmaceutical clients."
More awareness and education are next on the agenda
Despite the impact that COVID had on supply chains, Blaulain is in great health and both Marc and Oriol are optimistic about the future. "We have always kept the team small but have growth plans in 2022." says Oriol. "We want to keep the balance – big enough to cope but small enough to care."

"We also see our relationship with Pentair going from strength to strength," adds Marc.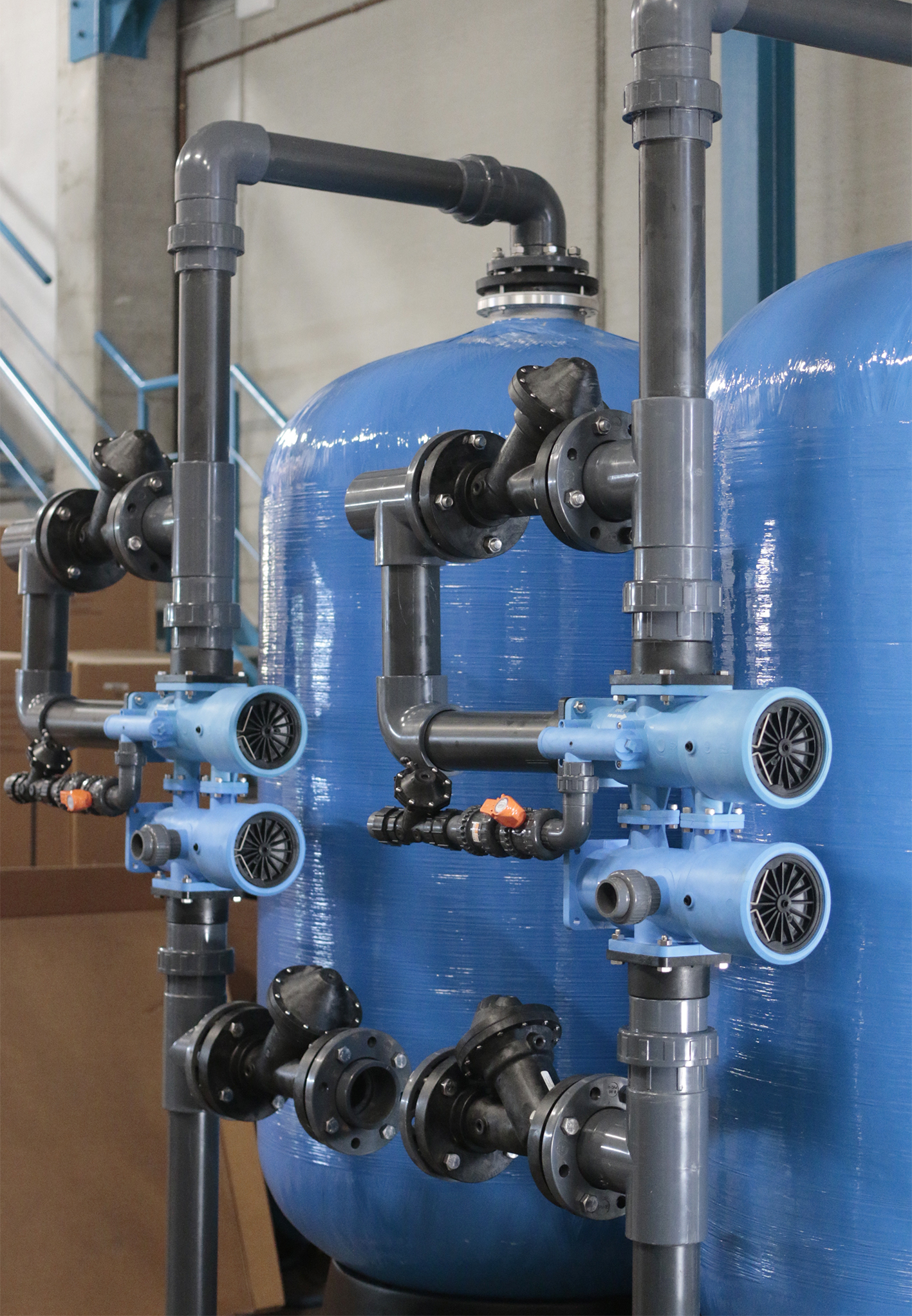 "There are always innovations coming from Pentair which open up new opportunities. Each year Pentair products become more tailored or more optimised, and in turn we evolve our offer. For installers we used to hold regular training workshops, supported by the Pentair technical team, but we had to pause those last year. Post-COVID we are keen to resume those workshops, but also to provide more customer education and awareness about Pentair solutions. The more they are informed about the product's potential, the better it is for them and us. "